T H E U N I V E R S E:
THE AUTOBIOGRAPHY OF THE ATOM
(THEORY OF THE SELF-EXISTENT PHILOSOPHY)
I N T E R A C T I O N
(Theoretical summary of the Hymn)
THE HYMN STATES:
1. G O D EXISTS. HIS NAME IS THE A T O M.
IT I S BOTH THE MATERIAL AND THE CONSTRUCTOR
OF THE UNIVERSE.
BUT, COSMIC ENERGY DOES NOT BELONG EITHER TO THE
ATOM (G O D) OR TO THE THINGS MADE OF ATOM
COSMIC ENERGY MANIFESTS ITSELF THROUGH THE COMMUNICATION THAT IS CARRIED OUT IN THE WORLD OF ATOMS (AND EQUALLY IN THE WORLD OF THINGS – WHERE THE ATOM itself IS THE T H I N G).
ENERGY INTERACTION THAT IS CARRIED OUT BETWEEN I AND Y O U PARTICLES MOVES THE UNIVERSE.
THE HYMN STATES:
2. THE UNIVERSE I S:
SELF-EXISTENT (UNCREATED, WITHOUT THE BEGINNING,
INFINITE-FINITE, SELF-CREATED-SELF-FORMING-SELF-MOVING…)
ENERGY CONSTRUCT.
THE HYMN STATES:
3. I SEE THE UNIVERSE FROM THE PERSPECTIVE OF THE QUESTION:
W H O A M ( I )?
THE HYMN STATES: I AM Y O U:
a leave of grass, a pebble, a drop of the ocean, a grain of sand,
a lump of earth.,
m a n (paint(e)r)., Sun-Earth-Moon (Solar system).,
THE GALAXY (Star cluster).,
THE UNIVERSE (Galactic clusters)
THE ENERGY FORMULA (EQUATION) OF THE HYMN:


E = I AM Y O U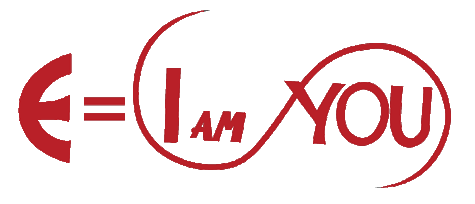 (energy equals interaction of I and Y O U particles)